Let's discover: The Warrior
---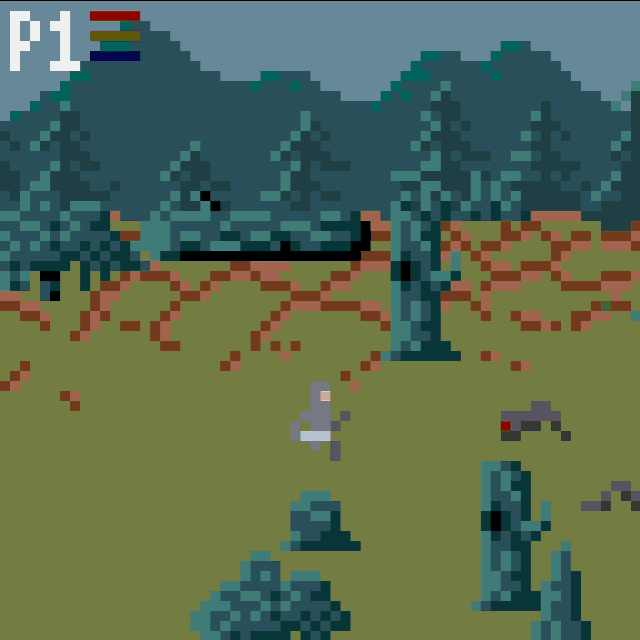 The warrior is the strongest melee character currently present in the game. If you want to play with a character that is always in front line and can resist to many attacks, the warrior is your choice!

Stats:
LIFE: 10
STAMINA: 5
MIND: 5
The warrior is among the 4 heroes the one with the highest LIFE score, however carrying the armour around and swinging the long sword makes this fighter tired very quickly. While this hero concentrate their skill in the attack, the mind as the stamina have the lowest score in the game.
The long sword is currently the weapon that deals more damage; once the warrior hits with it, the enemy loses 3 points of LIFE. The warrior need to lift the weapon and then slash the opponent, this makes the attack a bit slower compared to other characters but it is faster than the other melee hero, the cleric. Every time the warrior hits an enemy, the latter is pushed backwards. The warrior can in this way protect the other heroes from incoming enemies.

Leveling up:
Once finished the first level, this hero changes their score in the following way
MAX LIFE: 13
LIFE: Current score +3
MAX STAMINA: 7
STAMINA: 7 (Stamina is totally recovered at the end of the level)
MAX MIND: 6
MIND: 6 (Stamina is totally recovered at the end of the level)

Do you want to know more about the other heroes? Keep following us! ;-)
You can now support the development of 64x64 ill-fated on my Patreon page:
https://www.patreon.com/BiimGames
You will also contribute in the creation of Game Development resources!